Jobfair
Welcome to the annual Scientica Jobfair. Are you a science student looking for a first look at the future work world? Then come to our Jobfair on March 22 from 13:00-18:00 in the Seats area in OHL.
Companies
PwC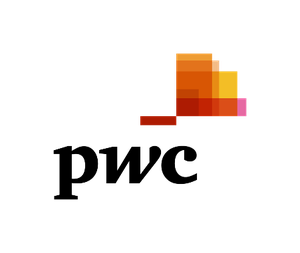 Leading with heart, living by values.
We're in this together. Not only for our clients, but also for our people. At PwC, you'll join a community of problem-solvers. When you are part of our team, you'll benefit from our solidarity at every stage of your career development. Whether you're looking for an internship or a great career start, we're here to nurture your career.
The world's evolving at an unprecedented pace, and we're here to help you develop and adapt. Just as we help clients to overcome their challenges, we can nurture you as you develop and flourish so you can reach your potential in a valuable and sustainable way. How? Through coaching, continuous learning, expert colleagues, flexibility, cutting-edge technology and the freedom to evolve. So together we can impact others in a meaningful way.
See how you can nurture your future with PwC, your career mentor, and discover how fulfilling being part of our community can be! Visit www.careers.pwc.be and apply now.
Nazka Maps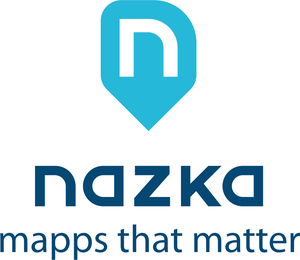 NAZKA MAPPS
Geography Computer Science
Nazka Mapps is a solution-oriented and innovative enterprise with a young and hands-on team having a strong expertise in mapping, web development, remote sensing and GIS. We bridge the gap between the geo-ecosystem and web development, offering tailor-made geo-solutions in the cloud.
As a mapping expert in multiple webmapping libraries, we are thé mapping partner for building map features into our clients tools. We think along with our clients to develop more complex geo-applications or complete interactive map platforms.
We are a mapping specialist that transforms data into smart and high-performant, user-friendly mapping applications, tools and interfaces. We enrich data and make them easily accessible also for non-expert users.
We make mapps that matter. We are socially committed and our developments contribute to a better mobility, health, well-being and climate. Our office in Leuven is located nearby the station and city centre.
Go visit our website www.nazka.be or send us your application at info@nazka.be
Exellys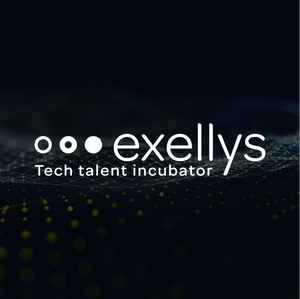 At Exellys we believe in the 'talent first' principle. Have you just finished studying IT or Science or do you already have work experience in the tech sector? It doesn't matter because you get to decide which direction you want to go and what you want your career to look like. We are here to help you from the start to the end, from A to B.
How? Exellys matches your skills and ambitions with the right career opportunities in the company and sector that you want to work in. Furthermore, you will go through a training programme that will help you to grow from a graduate into a young professional and from a young professional into a future-fit digital leader. Finally, the icing on the cake is that you will be supported by one of our qualified coaches throughout the whole process.
GIM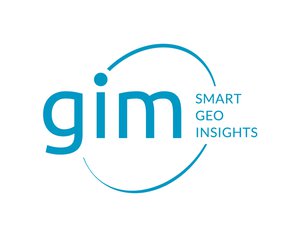 Bewuster beslissen, sneller werken, juister voorspellen ... met geografische data open je deur naar een nieuwe wereld. En die openen we graag met jou. We zetten volop in op artificiële intelligentie en slimme data-integratie om de wereld van vandaag én die van morgen helder in kaart te brengen. Soms letterlijk! Zo biedt Belmap, ons digitaal 3D-model van de Benelux, gedetailleerde info over elk gebouw, adres en perceel rondom jou. GIM heeft al 27 jaar ervaring met geodata, en we zijn regelmatig op zoek naar geodata professionals om onze groei te versterken.
Deloitte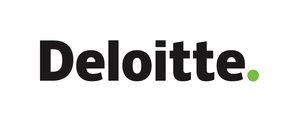 As a leading audit and consulting practice in Belgium, Deloitte offers value added services in audit, accounting, tax, consulting, and financial advisory services.
In Belgium, Deloitte has more than 5000 employees in 10 locations across the country, serving national and international companies, from small and middle-sized enterprises,
to public sector and non-profit organizations.
Do you want to work for a simply irresistible organization? Well, we're one of the largest professional services firms in the world,
with all of the opportunities for development and progression this brings. Even more than this, we're a firm of problem solvers.
We think boldly, are entrepreneurial, and make decisions based on the difference we'll make for clients, colleagues, and the wider community.
What unites us is our Purpose: to connect people and to connect with people, in order to make a positive, enduring impact that matters.
Eurosense en Esri BeLux

Eurosense en Esri BeLux zijn twee Belgische zusterbedrijven, die samen de hele geospatial value chain aanbieden. Eurosense focust op geospatial content, en Esri BeLux op software voor ruimtelijke analyse.
Eurosense is één van de toonaangevende bedrijven voor geodata en remote sensing (teledetecite) in Europa, met hoofdkantoor in België. De groep werd opgericht in 1964 en heeft filialen in België, Nederland, Duitsland, Frankrijk, Hongarije, Slowakije, Polen, Bulgarije en Roemenië. Specialiteiten van Eurosense zijn onder meer: aerial imagery met hoge resolutie (tot 2 cm GSD), true orthofoto's, airborne LiDAR, 3D-stadsmodellen, thermografie, inventarisatie en gezondheidsanalyse van bomen, GIS-consultancy en andere geo-gerelateerde vragen. Klanten zijn zowel publiek (overheid) als privaat (zoals architectuur, bouw, techniek, telecommunicatie, nutsbedrijven en zonne-energie sector).
Ben je enthousiast over ownership, verantwoordelijkheid, ondernemerschap en gepassioneerd door GIS? Dan moet je solliciteren voor een job bij Esri BeLux.
We bouwen ArcGIS, 's werelds krachtigste software voor cartografie en ruimtelijke analyse. Wij geloven dat The Science of Where het volledige potentieel van data in elke organisatie kan ontsluiten. We zijn de wereldwijde marktleider in GIS en hebben onze klanten geholpen de resultaten te verbeteren.
Durf de "business as usual"-mentaliteit te evalueren. Stel je een samenleving voor met gebruik van technologische vooruitgang die infrastructuurbehoeften, burgers, crisissituaties, klimaatverandering en wat de toekomst nog meer mag brengen ondersteunt. Dit is waar de technologie van esri sterk in is. We kijken er al naar uit om je als nieuwe GIS-collega te verwelkomen.
Imec

Imec is an R&D hub that brings together bright minds, a first-class infrastructure and an international ecosystem across industry and academia.
Imec is a world-leading research and innovation center in nanoelectronics and digital technologies. Imec leverages its state-of-the-art R&D infrastructure and its team of more than 5,000 employees and top researchers, for R&D in advanced semiconductor and system scaling, silicon photonics, artificial intelligence, beyond 5G communications and sensing technologies, and in application domains such as health and life sciences, mobility, industry 4.0, agrofood, smart cities, sustainable energy, education, …
Imec unites world-industry leaders across the semiconductor value chain, Flanders-based and international tech, pharma, medical and ICT companies, start-ups, and academia and knowledge centers. Imec is headquartered in Leuven (Belgium), and has research sites across Belgium, in the Netherlands and the USA, and offices in China, India and Japan.
KPMG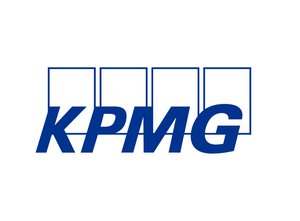 KPMG offers services in Audit, Tax and Advisory. Within our KPMG Advisory department, we have great challenges for students with a background in computer sciences, mathematics, statistics, physics, actuarial sciences and so much more. Whether it's in Technology Advisory, Business Services (Physical Asset Management, CFO Advisory, etc.) or Risk Consulting, we might have the perfect job for you to kickstart your career. Curious if our culture and jobs are a good fit for you? Then don't hesitate to visit us! We will be happy to tell you about the opportunities we can offer you!
MINT nv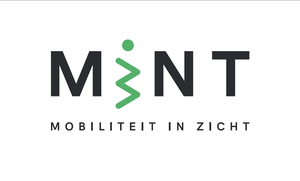 MINT is een onafhankelijk studiebureau voor verkeer en mobiliteit, gevestigd in Mechelen.
Het werd opgericht door een team van vijf ervaren mobiliteits-experten die hun kennis en krachten gebundeld hebben.
Inmiddels groeide MINT uit tot een team van 31 verkeersdeskundigen.
De opleiding en ervaring van de verschillende teamleden op vlak van verkeersplanning en –model-len zorgt ervoor dat MINT een bureau is met frisse inzichten in mobiliteit.
De twee speerpunten van MINT zijn verkeersmodellen en verkeersplanning waarin MINT dé toonaangevende adviseur wil zijn.
Ook zijn we als bedrijf trots dat we het certificaat van Baanbrekende Werkgever hebben ontvangen en zetten we onze medewerkers centraal in het nieuwe normaal van hybride werken en duurzame mobiliteit!
AB InBev

We are AB InBev, the world's largest beer brewer. From local brews to beloved classics and historic recipes, we brew it all! With well over 500 brands in more than 150 countries, we take great pride in each and every drop of beer that leaves our breweries. In Belgium alone, we have 5 breweries working day and night to brew the beers you love, from global brands such as Stella Artois and Corona, to regional favourites like Tripel Karmeliet, Leffe and Hoegaarden. Big words, but we try to stay humble, working hard and focusing every day on safety, sustainability, quality and diversity on the work floor. We all work together, we are all owners, in order to bring you a future with more cheers.
Are you ambitious? Do you tackle challenges head on? Do you dream big? In that case AB InBev might be the place for you. Recent graduates can apply for one of our four world renowned traineeships, giving you the unique opportunity to learn hands-on about our business in a high-paced, rewarding environment. We have a traineeship for each profile, so don't hesitate to come by our stand at the Scientica Jobfair in order to learn more, chat with previous trainees and get to know the company! To a future with more cheers!
KBC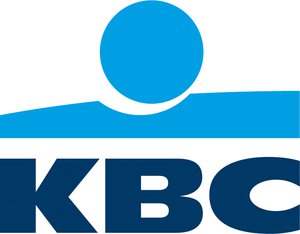 Waarom werken bij KBC een uitstekend plan is?
Je kunt je ding doen bij de meest innovatieve bank-verzekeraar van België (en daarbuiten). Maar je kunt er ook dromen realiseren en meebouwen aan de toekomst van onze klanten. Dat doe je door de nieuwste (digitale) ontwikkelingen uit te dragen naar de buitenwereld, als trotse ambassadeur onze diensten en producten mee in de kijker te zetten en mee te draaien in een geweldig team van gedreven, proactieve talenten die onder het motto "klant centraal" elke dag het beste van zichzelf geven. Kortom, bij KBC kun je de uitdagingen van morgen vandaag al aanpakken én meebouwen aan de bank van de toekomst! Daar wil je toch ook deel van uitmaken?
WSP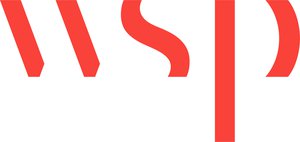 WSP is een wereldwijd opererend advies- en ingenieursbureau met het hoofdkantoor in Montreal, Canada. WSP biedt technische expertise en strategisch advies aan klanten in de sectoren Milieu, Vastgoed & Gebouwen, Transport & Infrastructuur, Water, Industrie, Grondstoffen en Energie. In Nederland zijn 400 medewerkers werkzaam op 10 locaties verspreid over het land. Zij bieden een integraal dienstenpakket op gebied van Bouw, Infra, Energie, Water en Milieu.
De kwaliteit van onze omgeving is essentieel om hoofd te kunnen bieden aan maatschappelijke uitdagingen. Wij werken aan een gezonde, veilige en klimaatadaptieve leefomgeving. Een aantrekkelijke, toekomstbestendige en groene omgeving waarin mensen graag verblijven en die is ingericht met oog voor de toekomst. Onze experts adviseren over maatschappelijke en milieukundige vraagstukken, begeleiden ontwerp- en besluitvormingstrajecten en verzorgen milieutechnische, (steden)bouwfysische en (steden)bouwkundige onderzoeken voor landelijke, stedelijke en bedrijfsmatige ontwikkelingen. Wij staan regelmatig letterlijk met onze voeten in de klei, altijd met respect voor milieu en omgeving.
Kick-start jouw carrière bij WSP
Ben jij op zoek naar een leuke én leerzame stage- of afstudeerplek of wil jij je eerste stap in je carrière zetten? Dan ben je bij ons aan het juiste adres! Bij WSP draag je bij aan aansprekende projecten op het gebied van infrastructuur, bouwkundige constructies, water(veiligheid)- en milieukundige vraagstukken. WSP heeft veel disciplines onder één dak, wat een integrale aanpak van vraagstukken mogelijk maakt. Je leert hierdoor verder te kijken dan de grenzen van je eigen vakgebied. Wij bieden studenten, starters en professionals bij WSP een boeiende loopbaan, met voldoende ruimte voor groei en persoonlijke ontwikkeling.
We zien je graag tijdens Scientica!
Dattico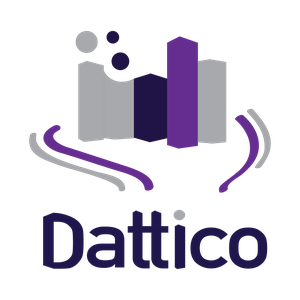 Dattico is a data solutions consulting company which helps big multinationals in Retail, Banking, Finance and Pharma to become data driven companies. In addition to this, Dattico has developed a prototype of Analytics in an Augmented Reality as its vision of the future. 
InnoSer

As an innovative and dynamic contract research organization (CRO) InnoSer supports the preclinical pipeline from its facilities in Belgium and the Netherlands. Founded in 2012, our in-depth expertise allows us to provide customized and streamlined early drug development options with well-characterized and near-patient research models. Our services are designed with personalized tailoring in mind, supported by innovative technical capabilities and are executed in close collaboration with our partners.
We embrace innovation to meet the needs of our partners and the evolving industry. With a focus on proactive problem solving, we have proven ourselves to be a flexible and professional partner in the market. Together we create a smart road to better health.
BioStrand

We are a Belgian BioTech start-up from Hasselt making revolutionary technology for multi-OMICs data analysis.
We have developed disruptive technology for "OMICs" (DNA, RNA, amino acids) data management, analysis, and storage that solves the current bioinformatics' challenges and bottlenecks. Our platform combines a hugely efficient integration of omics data and metadata with novel analysis technology capable of processing enormous tasks at unparalleled speed and scale, yet with light computational footprint.
Our goal is to provide technology that can revolutionise research being done in R&D departments at pharmaceutical, biotechnology, diagnostic, agrochemical and food technology companies.
"A platform combining Bio-informatics and NLP to find the next drug"
As we are a software company BioStrand's team consists of a core of dedicated experts who empower each other to create disruptive solutions. Considering demands from drug research and development but also how to optimize the analysis of huge (and heterogenous) data from a software engineering perspective. To do so, we have a very talented small team, from data scientists to bioinformaticians and to data engineers.
Are you looking for an innovative work environment? Will your algorithm result into a new drug?
Work with the latest NLP-, cloud-, big data technology to help solve our challenges.
We are always looking for creative, daring, and entrepreneurial minds to strengthen our core team. Together, we will build the drug discovery tools of the future!
Come and chat with us during the job fair.
For more info, check out our website.
www.biostrand.be
To learn more about what it is like to work at BioStrand, check out our interview series with the colleagues via the links below.
The BioStrand Interviews: