Scienticafé: Aloha edition
Oct. 10, 2022, 10 p.m. -
't Elixir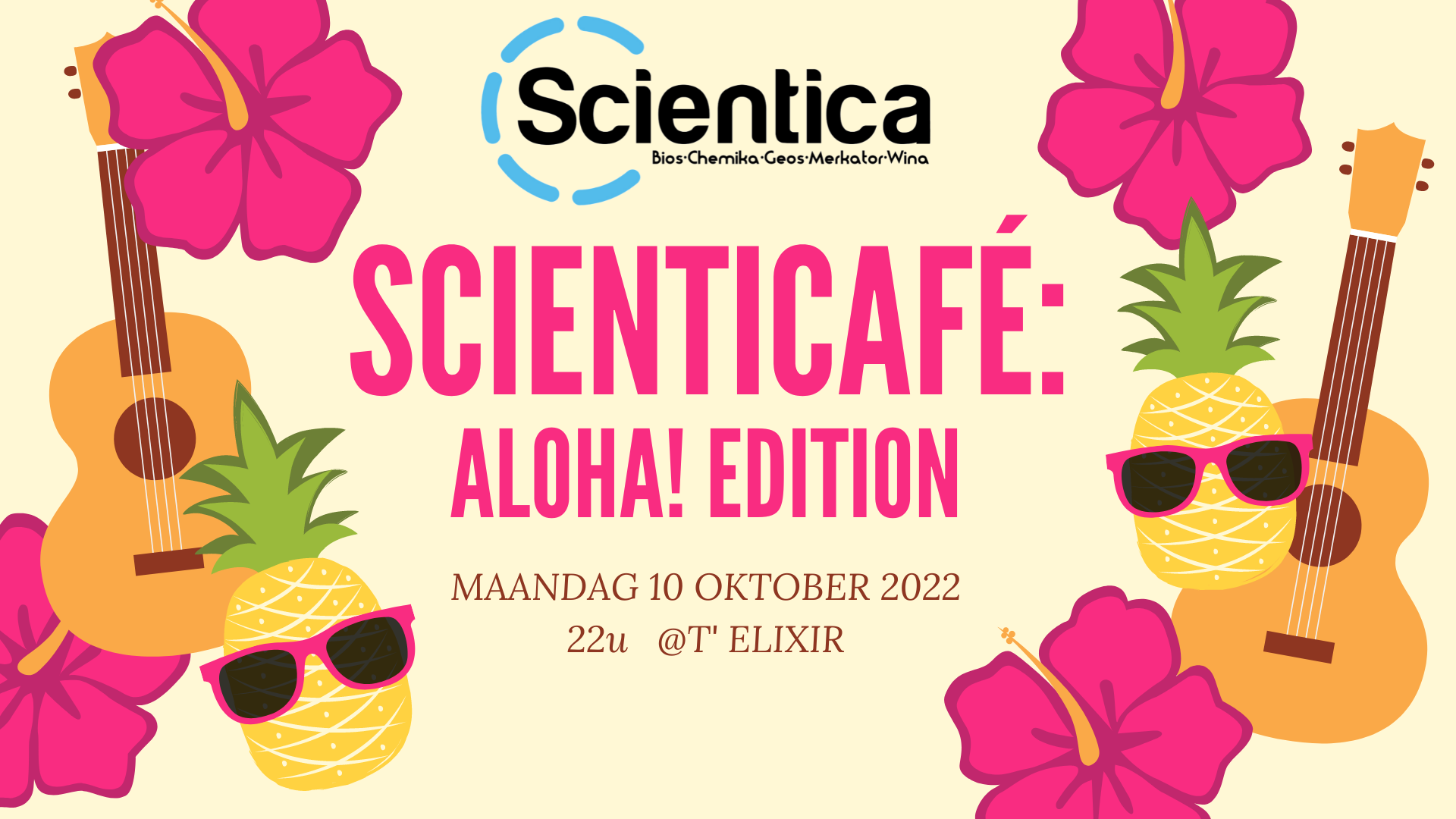 Aloha Scientists,
After a long hot summer of relaxation, work or for some studying, we at Scientica aren't quite ready to lose that summer feeling to the dreary cold autumn. Fortunately, we have the ideal solution for this. As many students know, there is no place in Leuven warmer than a basement full of partying people. So come on down to 'T Elixir and together we'll make it a summery party. (Without Russian gas ;) )
Where? 't Elixir
When? Monday, October 10, 10 pm
Entrance? Just free, WOW
Promo: Mojito €2,50 & beer €1,20
See you then!