Ball of Sciences - Carpe Noctem
March 10, 2023, 9 p.m. -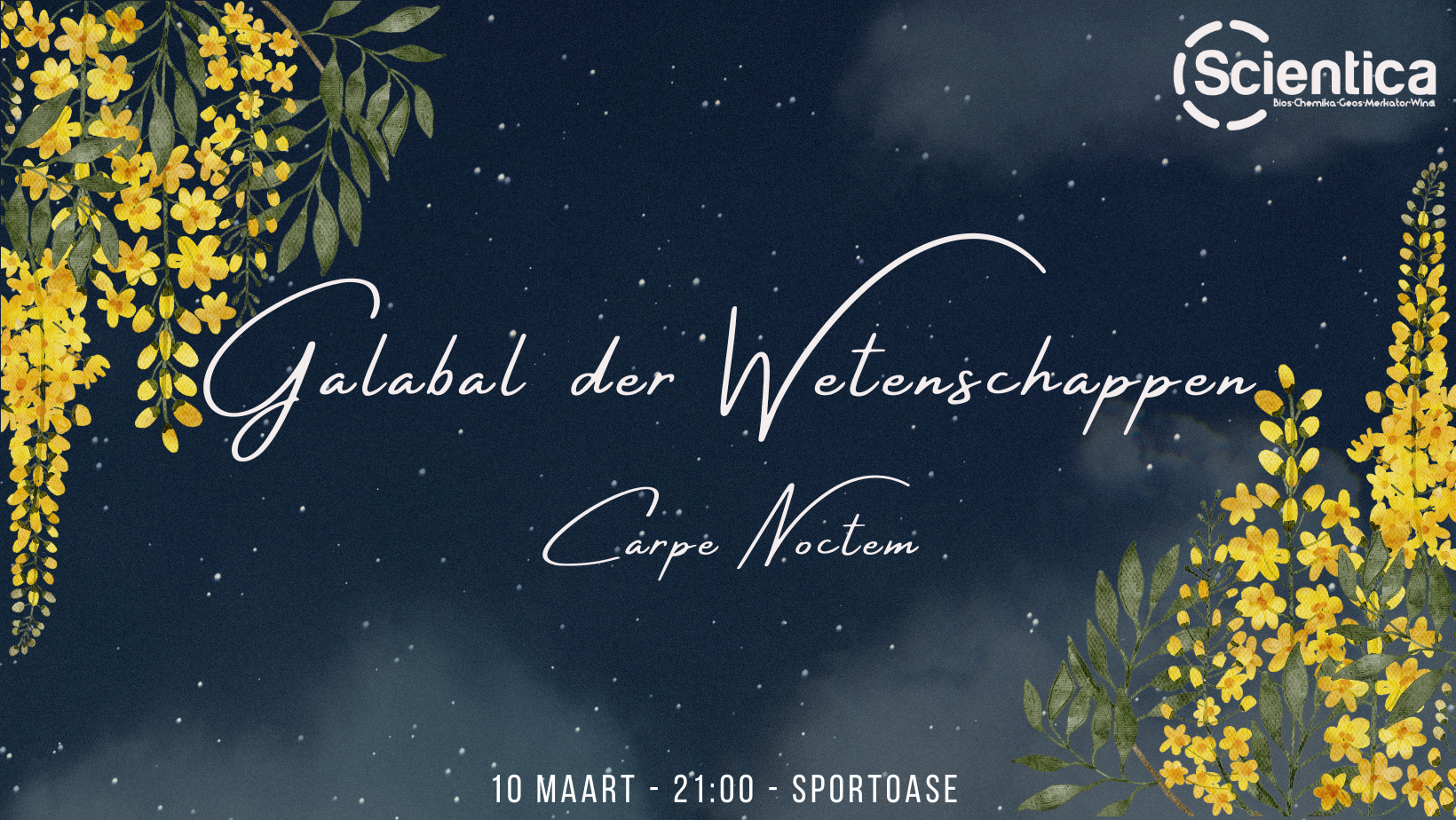 Dear science students, time to put out the flowers because the Gala is here .
On Friday, March 10, we will meet at the Sportoase in Leuven to enjoy the night together. The evening starts at 9pm with a reception. From 10pm it will be proved that we are born to bloom and the party will burst loose!
🌸 When
March 10, 2023 at 9 p.m.
🌸 Where
Sportoase Leuven
Philipssite 6
3001 Leuven
🌸 Tickets
⚠️ Sales are closed. Reservations that haven't been picked up yet are now cancelled. Some tickets will be available at the entrance of the gala. First come, first served. ⚠️

Tickets will be available to order through the CuDi's website from 28/02 10am on and afterwards they can be picked up during the CuDi's opening hours. Tickets will cost €16/€19 (member/ not member). Not KUL-student can order their ticket via this site: https://www.scientica.be/en/tickets-gala-2023-not-kul-student/.
🌸 Consumption tickets
⚠️ Sales are closed. Reservations made via our CuDi system and that haven't been picked up yet are now cancelled. Drink coupons will be available at for full price at the gala. ⚠️

Also through the CuDi website there will be the possibility to get a drink card of 10 consumptions in presale for €16. At the gala you will pay €17 for it.
🌸 Dress code
Gala while not forgetting the theme of flowers
🌸 Photos
Moulaert.photography and Maarten Van Malcot
🌸 Line Up
21:00 - 22:00 The Skeatles (Live Band!)
22:00 - 23:00 De Lucs
23:00 - 00:30 LENN-ART
00:30 - 01:30 Wintex
01:30 - 03:00 Space Cadet
03:00 - 04:00 (TBD)
We look forward to seeing you guys then!
Festive greetings and don't forget *Scientica Floreat* !